7 Powerful Wedding Photography Tips

Hi, friends, here I have some awesome Wedding photography Tips for you if you want to archive mastery in Wedding photography. Nowadays people are ready to spend a lot of money on their wedding photography and this could be a huge opportunity for a wedding photographer. But remember you can't do the experiment with one of the most important days in someone's life in order to get some experience in photography. If you screw up, you could potentially ruin the memories from their day and they won't have images to remember it by. So if you want to make some quick bucks, you must have the proper knowledge, skills, and creativity.


Wedding Photography Tips :
Scout the Location :
I know most Pros don't do this but I find it really helpful to know where we're going, to have an idea of a few positions for shots and to know how the light might come into play. I would like to suggest you if it is possible then take some test shots before the big day.
Have a Shot list :
I think this the most useful tip for a professional wedding photography. You just need to find out what they are wanting to achieve, how many shots the client wants, what key things they want to be recorded…Now,once you know expectations of the Couple, You could compile a list so that you can check them off on the final day.
Get the Back Up : 
This is the very vital thing in the case of wedding photography, so you must be aware of it. So much can go wrong on the day – so you need to be well prepared. Have a backup plan (in case of bad weather),
I also recommend you to –


Use two Cameras.

Get at least two batteries for your cameras.

Take Sufficient blank Memory cards.

Consider a Second Photographer.
Go through Some images : 

I would highly recommend you to go through some wedding photographs to have some awesome wedding photographs because in this way you could enrich your ideas.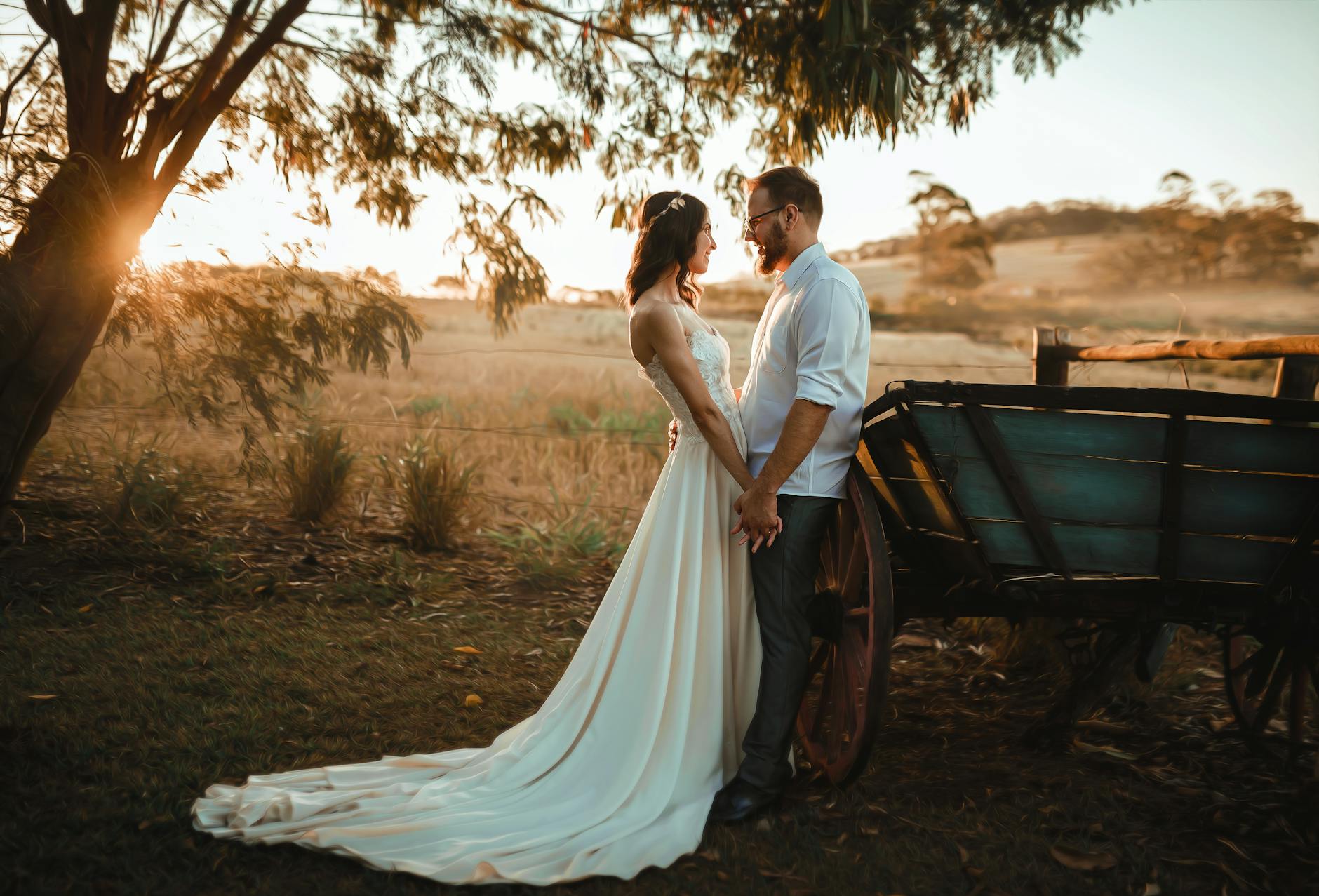 Shoot the small Details :
You should check the small details like earring, shoes, rings, dress backs of the bride etc. So that you can shoot some unique pics and add an extra volume to your work.

Photography Techniques :
Here I am not going to teach about photography, rather I would like to tell about some shooting tricks which are useful in wedding photography.

1. Shoot in Raw: This format is particularly useful as it gives so much more flexibility on editing and correction process of shots after taking them.
2. Consider your Background: Remind that background matters a lot in case of wedding photography, often people want to have the background in the shot. So choosing a good background helps to have a great shot.
3. Change the Perspective: You should change the perspective to get a little creative with your photographs.


Be Bold :
Timidly you can't get " The Shot " you want. Sometimes you need to be bold if you to take your deserved shot.However, timing is everything and thinking ahead to get in the right position for key moments are important so as not to disrupt the event.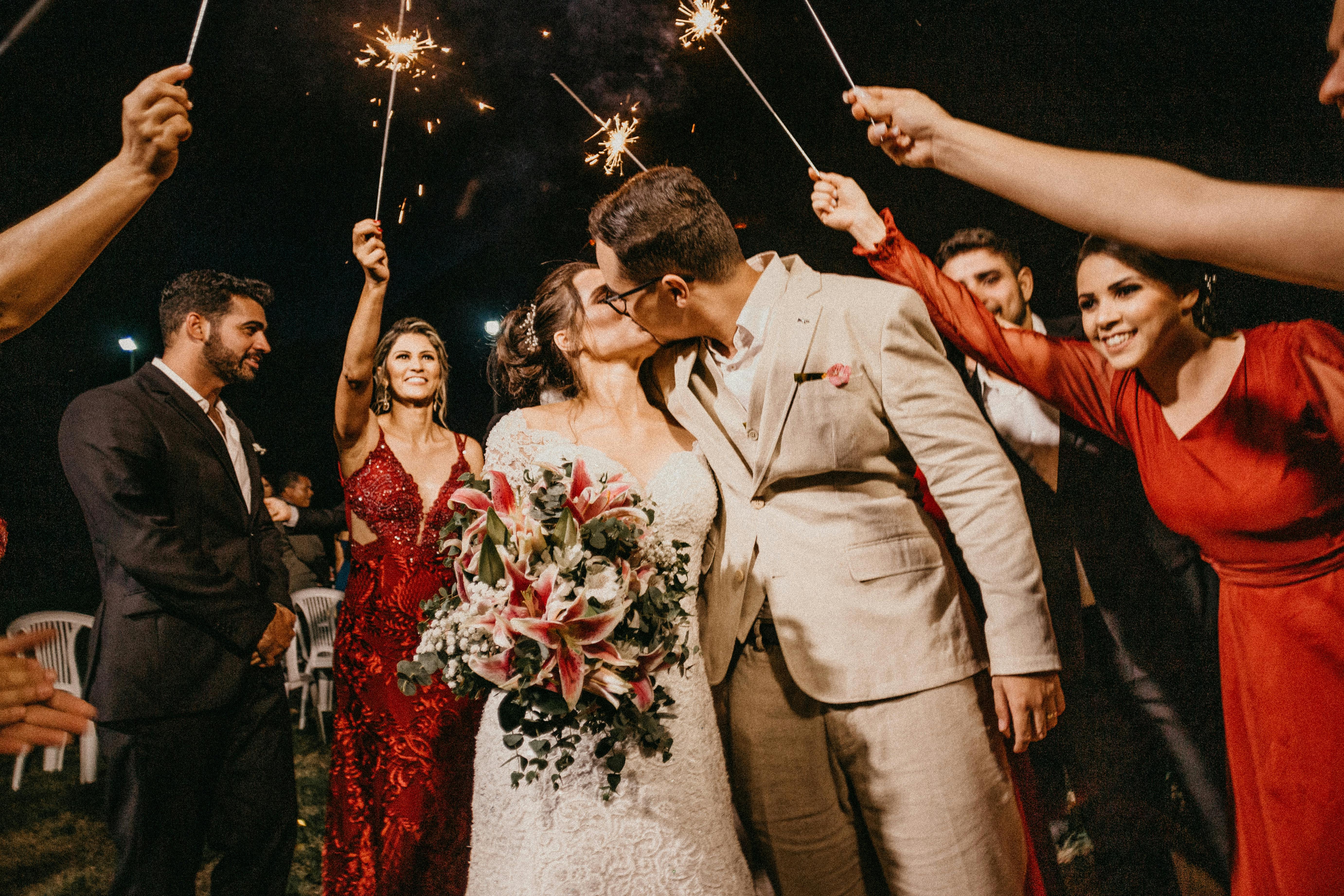 Have fun:
Weddings are about celebrating and enjoyment. The more fun you have as the photographer the more relaxed those you are photographing will be. So have fun and enjoy your work.
What settings should I use for wedding photography?

Okay, Let me tell you there is no fix settings for that. You need to change your settings according to the light and situations.But here I can suggest you some quick tips.
 DAY LIGHT :
Portraits : Shutter Speed – 1/150, Aperture -F 1.4(In prime lens,for bokeh effect)or F 5.6, ISO  – 100
Group Photos :Shutter Speed – 1/200, Aperture – f/11 (Maximum as possible ), ISO – 200

NIGHT :

For the night time it could be a little bit tricky,There is no fix rule for that you need to change your settings according to the light condition.